When you're starting a business, there are a lot of different things that you need to take care of to get your new brand off the ground. One of these is the logo design and accompanying visual identity system. A logo is important for communicating the personality of your brand to your customers.
Typically, many business owners fall into one of two categories when it comes to having a logo designed. Some choose to do it themselves with a free logo design creator found online while others choose to hire a professional designer to create their logo.
There has been a lot of debate over which is better and we thought we'd run through the pros and cons of each option to decide once and for all which is better! If you're ready, let's take a look at each option before we make our decision.
Pros and Cons of Using an Online Logo Maker
If you type online logo makers into Google, you will end up with pages and pages of different online logo makers that you can choose from. Seeing all of these different options accessible at a single click can definitely make it an appealing option and in some ways, it can be. So, let's take a look at the pros and cons of using an online logo maker.
Pros of Online Logo Makers
Easy to Use
One truth when it comes to using an online logo generator is the ease that comes with using it. Anyone, even with no design experience can create a logo using these programmes without many issues. The tools provided are easy to understand and are user-friendly.
Quick to work with
If you don't want to spend a lot of time designing a logo and are looking for a quick, temporary mark to get started, online software is faster than using a professional graphic designer. Online logo makers can present a few design options using the basic specifications you insert into the automated tool. This can be helpful when you're on a deadline or if you're trying to set up your business as quickly as possible.
Affordable
The biggest factor when it comes to using an online logo maker is that creating a logo can be either entirely free or has a very minimal charge. This can be great if you're on a tight budget and aren't too concerned about the quality (although, we would advise you that quality is pretty essential). It's important to also be aware that online logo makers tend to put a watermark on the designs if you're making one for free.
Cons of Online Logo Designers
Unprofessional Look
While for some people, creating a logo online suits them just fine, the overall product can end up lacking the professional finish that many logos created by designers achieve and in the long run, can have a negative effect on your brand. For example, the logos shown above ignore some key design principles that can effect the credibility of the visual representation of the brand (e.g. the misuse of kerning techniques has caused the typography to be unbalanced) .
Lacks Originality
While you can quickly and easily create a logo for your needs, you're still limited by the tools that the logo maker has which put you at a disadvantage. A professional graphic designer doesn't have a limited toolbox and can work beyond the limits of free tools to come up with new and original ideas.
Easily Copied
With an online logo maker, there is quite a considerable possibility that someone else may create the same or a very similar logo to the one you designed. This can be extremely harmful to your business especially if a competitor has a similar logo to yours.
Personal Touches
If you ask any professional logo designer, they are likely going to tell you that they put their heart, soul and expertise into each logo design they create because they want to deliver the absolute best product to their client. An online logo generator can't do this and no matter how good the logo looks at first, it is likely to eventually look like its missing something.
Copyright Issues
The problem with creating a logo on your own is that you may think your design is original but your creation can be influenced by other logos or imagery you've seen. Now, you may not think this is a big deal but if your logo is too similar to another company, they may take legal action against you. A professional designer uses a process to craft the best logo for you without any outside influences.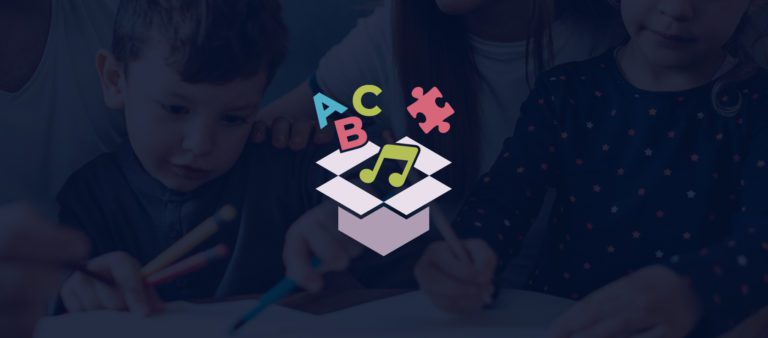 Using a Professional Logo Designer
There is a different feel when you're working with a professional graphic designer to create a logo. Let's take a look at the pros and cons of working with a professional.
Pros of Professional Designers
Great First Impression
Customers make decisions on a business within seconds of walking through the door. Many times, the first thing that a potential customer sees or knows about your company is the logo. Having a logo that has been well designed is a perfect way to make a good impression.
A professional designer can take the key message of a business and turn it into a visual representation of what your business is about to capture people's attention.
A Professional's Touch
One of the biggest advantages of choosing a professional graphic designer to create a logo for your business is the experience that they have doing it. By looking at their past work or reading testimonials, you can ensure the logo is created by someone capable so you get the best possible logo. Professional graphic designers should have a deep understanding of compositional techniques and other requisite design strategies that will ensure the final logo design is adaptable and has longevity.
Give your Business a Strong Visual Identity
A good logo is a fundamental building block for your overall brand. But your logo is not your whole brand. While it plays a huge part, it is more the visual representation (or identity) of your brand. Think of it this way, while all of the imagery and commercials for Nike are for their brand, you show anyone a picture of their logo and they know exactly who they are. A seasoned logo designer will understand the important of getting to know your brand attributes and successfully conveying the personality of your brand through a full identity system (e.g. logo, typography, colour scheme, print and digital applications).
Multimedia Formats
As your business grows, you inevitably will want to use your new logo across different platforms as well as media. Designers can create logos in a variety of different file types (JPEG, PNG, EPS, PDF etc.) that you can then use across multiple digital platforms and print collateral with tailored variations so you can promote your brand successfully.
Return on Investment
While to some the cost of having a professional logo designer can be outside of their budget, the cost of having a logo design created professionally pays itself back in customers and brand credibility in the long run.
Cons of Professional Designers
Cost
As we stated above, having an experienced graphic designer personally craft a logo for your business does not always come cheap (in comparison to free logo makers!). While the exact amount you might pay can vary from designer to designer, overall a designer with more years of experience will generally charge more than one just beginning their career. You may think paying less is good, but using low cost options does increase the risk of poor quality results.
Verdict
When we step back and take a look at the scoreboard to pick the best choice for logo design, we feel that the best option for most businesses is clear: the professional logo designer.
For some, it may seem like using an online logo generator is the obvious choice if the budget is tight and you are in need of quick options to choose from. However, in the long run, the adaptability, professionalism, and uniqueness of a logo design created by a professional graphic designer outweighs the initial cost difference.
If you're starting a business and you want to effectively portray your brand with a consistent, captivating visual identity, then choosing to have a logo designed by a professional is likely to be the right choice.
Conclusion: Professional Designers vs Free Logo Makers
Overall, there are many different ways to have a logo designed for your business. In our look at both options, we found that while there are benefits and negatives for both, commissioning a professional logo designer tends to be the best option if you are serious about growing your business.
If you are in need of a professional logo and brand designer, then please get in touch for a free consultation.