Logo design, clothing & web design for a boxing apparel brand
Behemoth Boxing is a UK-based boxing apparel company striving to bring fighters together from all around the globe. Their online store provides boxing clothing and training gear for an international community of boxing enthusiasts.
Clear Design was approached to create Behemoth Boxing's brand identity, clothing designs, and to launch its online presence.
Behemoth: a creature or being that is monstrous in size and power.
Throughout the branding process, the focus was on creating an engaging brand identity, strong social media presence, and responsive website design. Behemoth Boxing were looking for a captivating logo design to uphold their values whilst conveying the quality of the clothing they produce.
In the early stages of the project, brand research was conducted. This involved carefully considering the personality of the brand and the characteristics of its target audience whilst also exploring how the new boxing company could stand out within its sector. These initial discovery stages then fed into the art direction for the remainder of the design process.
After two initial concepts had been presented, the boxing company chose their preferred logo – the powerful raised fist (concept 2). The chosen design was then fine-tuned and delivered to Behemoth Boxing with its accompanying colour palette, typography, and digital & print applications. Concept 1 (shown above) was then utilised for one of their clothing collections called 'Cornerman'. 
The end result of the design process was an impactful new identity for the company that has a powerful style and represents the raised fist of a victorious fighter in the ring.
Once the brand had been designed and established on social media, we began the website design process. Implementing a consistent colour scheme, captivating images and contemporary typography, the initial designs for the website were mapped out and developed in WordPress. 
The final website has been designed to demonstrate the brand's values whilst also showcasing the quality of their products. We ensured that the website's content is easily editable so that, as Behemoth Boxing's product offering continues to grow, the website can be expanded efficiently.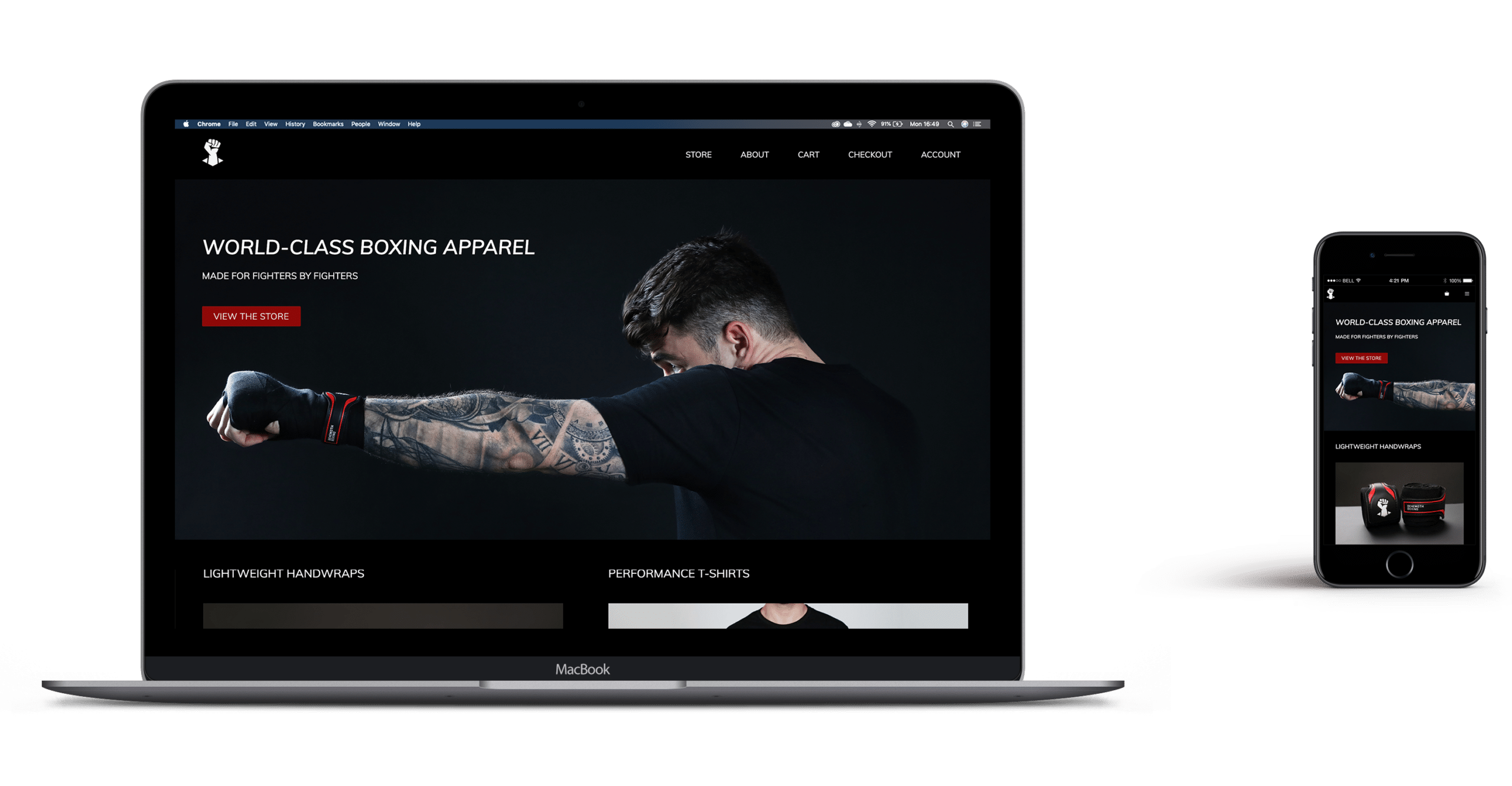 "Starting a business is a lot of hard work and the logo and website design is incredibly important when you are first getting started. Clear Design was and has been amazing throughout. They always beat their deadlines, offer competitive pricing and provide fantastic work and feedback along the way.
Clear Design have created the logo design for Behemoth Boxing and have been instrumental in designing the original t-shirts and other merchandise. They also designed and built the website whilst ensuring our e-commerce was set up correctly.
Stephen (Lead Designer) is always available to chat and is extremely punctual, honest and transparent. He isn't afraid to give feedback (positive and negative), which I think is awesome!
If you are looking for a logo, website, clothing design - or anything else, I cannot recommend Clear Design enough."
View more design projects
Harbour Church Portsmouth
Logo and brand identity system for a growing church in Portsmouth, UK.
Logo design for a custom sublimated swimwear brand based in Orange County, California, USA.
View more of our logo design, branding and website development projects.